Dr. Emily Burke has been a veterinarian at St. Francis Veterinary Hospital since graduating from Louisiana State University (LSU) in 2013. 
Book An Appointment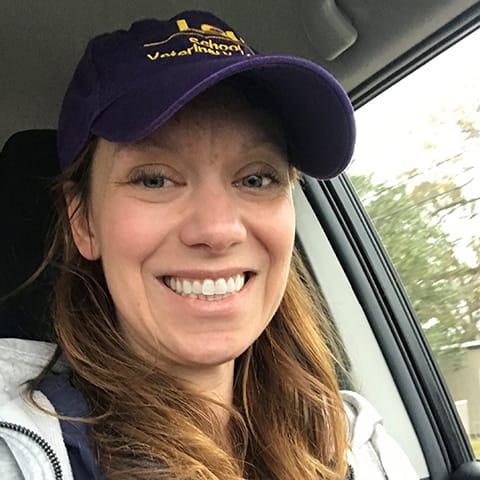 Dr. Emily Burke
I first experienced the satisfaction earned by caring for animals as a young girl when my father and I worked together to help our pet cat Tigger recover after it was hurt in our back yard. My Dad and I were both so proud to have done something so important for Tigger. I was born and raised in Hamburg, New York.
After graduating from Hobart and William Smith Colleges in 2004 with a degree in Environmental Science and Geoscience and having lived through one too many frigid and gray winters, I moved to the Gulf Coast were I worked in Louisiana, Mississippi, Alabama and Florida as a physical scientist and hurricane emergency responder for NOAA.
After a few years of working along the Coast, I realized how important caring for animals is to me and I enrolled at LSU's Veterinary School in 2009. While at LSU, I placed a high emphasis on learning about canine and feline nutrition. I believe that proper nutrition is a very important aspect of every pet's care. I also focused on learning cutting-edge surgical procedures and techniques used for many of the procedures commonly performed in veterinary hospitals.
I graduated Magna Cum Lade from LSU in May 2013, and have been working at St. Francis Veterinary Hospital since.